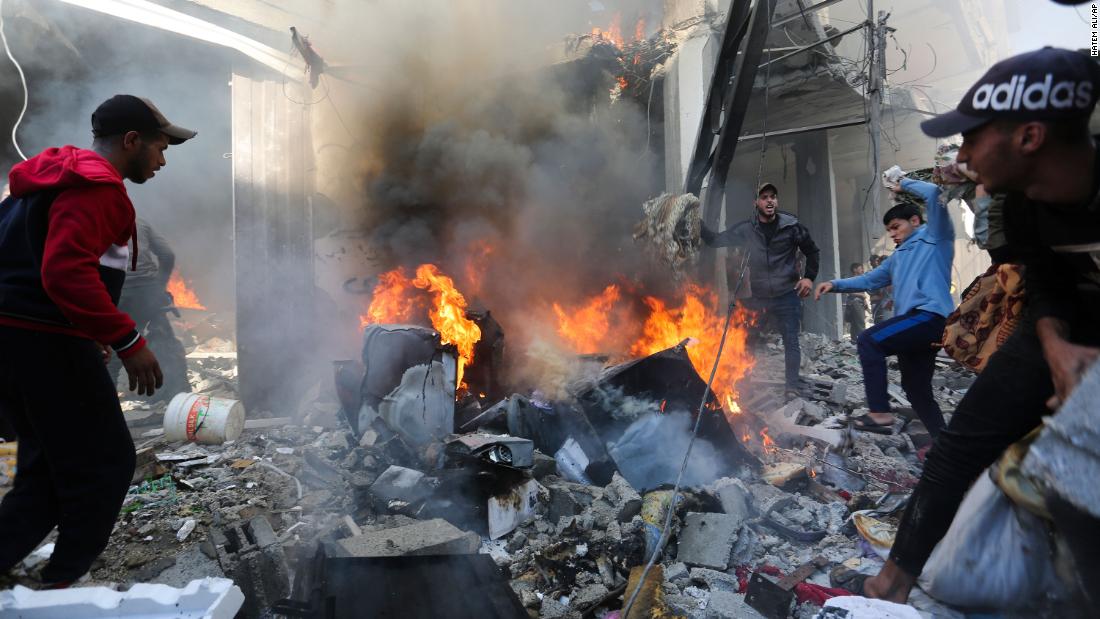 A Doctors Without Borders clinic in Gaza City came under fire on Monday during fierce street fighting, the medical charity said.    
The organization, also known as Médecins Sans Frontières (MSF), wrote on X that "our colleagues saw that a wall was torn down and part of the building was engulfed by fire, as heavy fighting took place all around it."  
"An Israeli tank was seen in the street," it added.  
CNN is reaching out to the IDF and Hamas for comment.   
One MSF staff member and 20 relatives are currently "in extreme danger" inside the clinic, with their status unknown, the organization said.   
"Over 50 other people, including MSF staff, are in nearby buildings, with a wounded person needing medical attention," it added.   
Additionally, five MSF cars that had been used in a failed mission Saturday to evacuate staff and family members were destroyed in Monday's exchange of fire, the group also said.   
"Four MSF cars burned down. A fifth car, parked across the street, was broken in two pieces as if crushed by a heavy-duty vehicle or a tank. All the cars and the clinic were clearly identified with the MSF logo."   
On Saturday, a relative of one MSF staff member was killed when the convoy was attacked en route back to Gaza City after a failed attempt to evacuate south, the organization said at the time.     
MSF said on Saturday that both Hamas and the IDF were made aware of the evacuation route. The convoy of 137 people, including 65 children, was forced to turn back at the final Israeli checkpoint near Wadi Gaza when shots were heard nearby.   
 "On their way back, between 3:30 pm and 4:00 pm local time, the convoy was attacked in Al-Wehda street near the junction of Said Al-A'as Street, near the MSF office," the group reported on Saturday.   
"Two of the MSF cars were deliberately hit, killing a family member of one MSF staff and injuring another."   
On Monday, MSF said the cars, now destroyed, were the only means to evacuate its staff and their families.