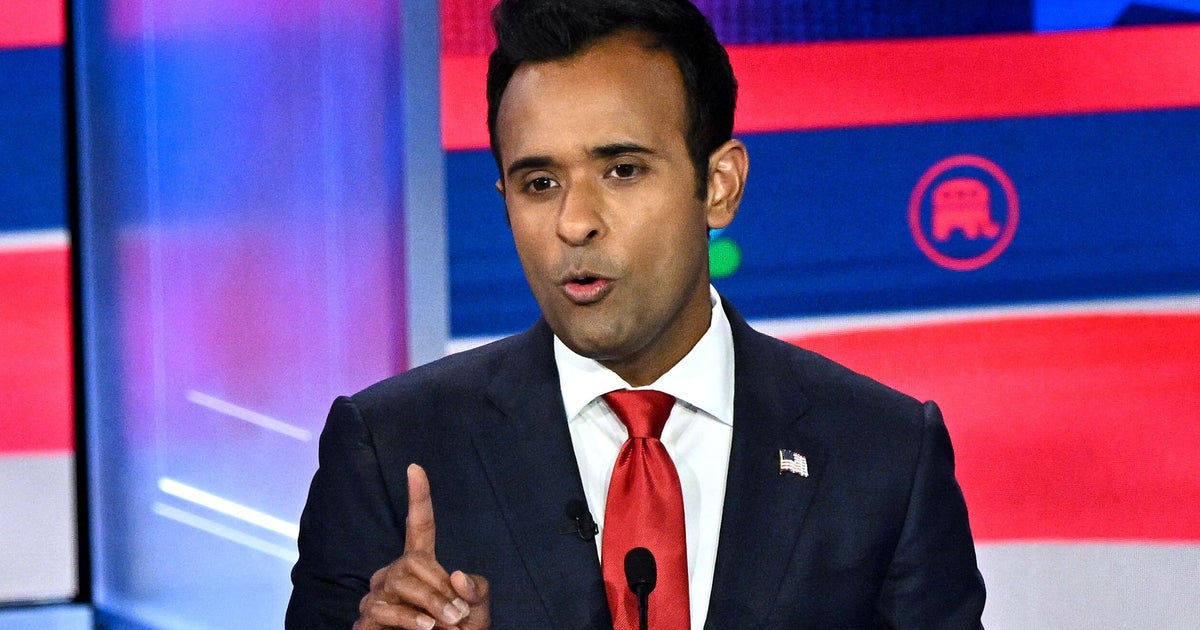 Republican presidential candidate Vivek Ramaswamy on Sunday unveiled how he would slim down federal bureaucracy, and critics had thoughts.
Ramaswamy wrote that if he won the 2024 election he'd "instantly" fire 50% of federal bureaucrats on his first day in office.
Who would find themselves terminated? Ramaswamy proposed using the highly scientific method removing the government workers whose Social Security numbers end in an odd number.
"That downsizes government by half. Absolutely *nothing* will break as a result," he claimed on X, formerly Twitter. "It doesn't violate civil service rules because mass layoffs are exempt."
In a second post, Ramaswamy claimed it "avoids civil service protections" because people can't claim "their firings were politically motivated."
"Further firings can be executed with a chisel, but Step 1 needs to be an unrestrained chainsaw or else it just won't happen."
Critics were stunned by the plan from Ramaswamy, who is currently polling fourth in the GOP race with around 5% support from likely Republican primary voters, according to polling averages from 538. Former President Donald Trump remains the clear front-runner with nearly 57%.