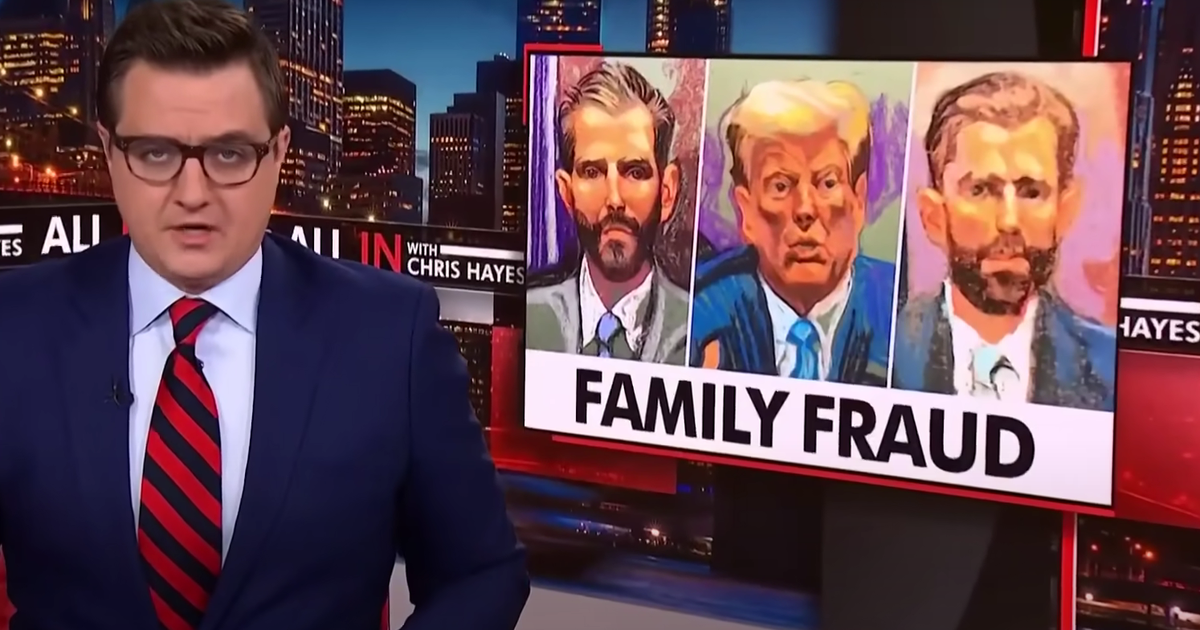 MSNBC's Chris Hayes suggested Tuesday that "every judge who has a Trump trial coming up should be watching" the former president's civil fraud trial in New York.
"Because it looks like a dress rehearsal to polarize opinion about the legitimacy of the proceedings themselves, rather than try to win the case within the confines of the court," explained the "All In" host.
Judge Arthur Engoron has already ruled on the central element of the $250 million lawsuit brought by New York Attorney General Letitia James that Trump committed years of fraud by overvaluing assets to dupe banks for loans and make deals. The trial focuses on six other claims, including insurance fraud and falsification of business records.
Trump, who also faces 91 felony counts in four criminal cases, has called the fraud allegations a sham and repeatedly attacked Engoron during his testimony on Monday.
The former president's eldest daughter, Ivanka Trump, is scheduled to take the stand on Wednesday.
Watch Hayes' analysis here: