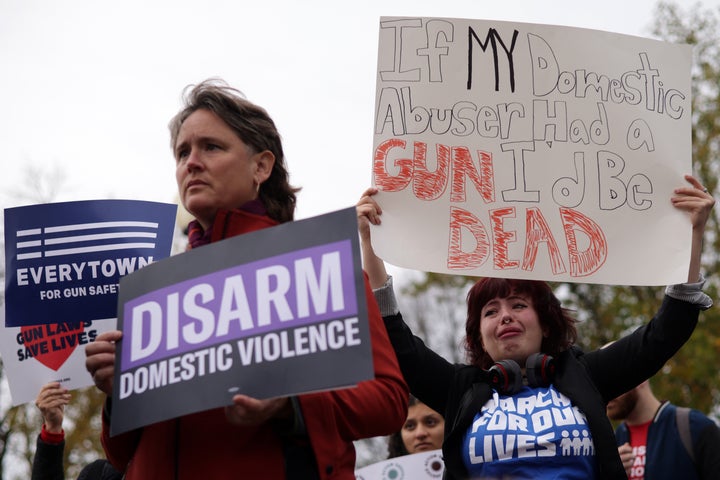 The and another barring felons convicted of serious crimes from possessing guns because they couldn't find historical analogs.
"History and tradition confirm common sense," Prelogar said.
Although the case will have profound impacts on the future of Second Amendment rights in America, Rahimi himself is unlikely to possess firearms legally again.
The events that led to Rahimi's federal case began on Dec. 9, 2019, when he allegedly threw his former girlfriend to the ground, dragged her across a parking lot by the hair and tried to shove her inside a car, striking her forehead on the dash, according to state and federal court records. Rahimi allegedly shot a gun when a bystander got involved.
Rahimi's former partner, who is also the mother of their young son, secured a protective order against him on Feb. 5, 2020. (Rahimi allegedly violated the protective order that May by approaching his ex-partner's house in the middle of the night.) Prosecutors also filed criminal charges against him the next month for terroristic threat against a family member, assault causing bodily harm and recklessly discharging a firearm.
When police arrested Rahimi in August 2020, they allegedly discovered fentanyl. Prosecutors charged him with possession of fentanyl, too.
After bonding out of jail a second time, Rahimi allegedly went on a series of at least six public shootings between November 2020 and his final arrest on Jan. 9, 2021. He currently faces 11 criminal charges in Tarrant County, Texas, including three for aggravated assault with a deadly weapon, and one for allegedly firing a semi-automatic rifle into someone's home.