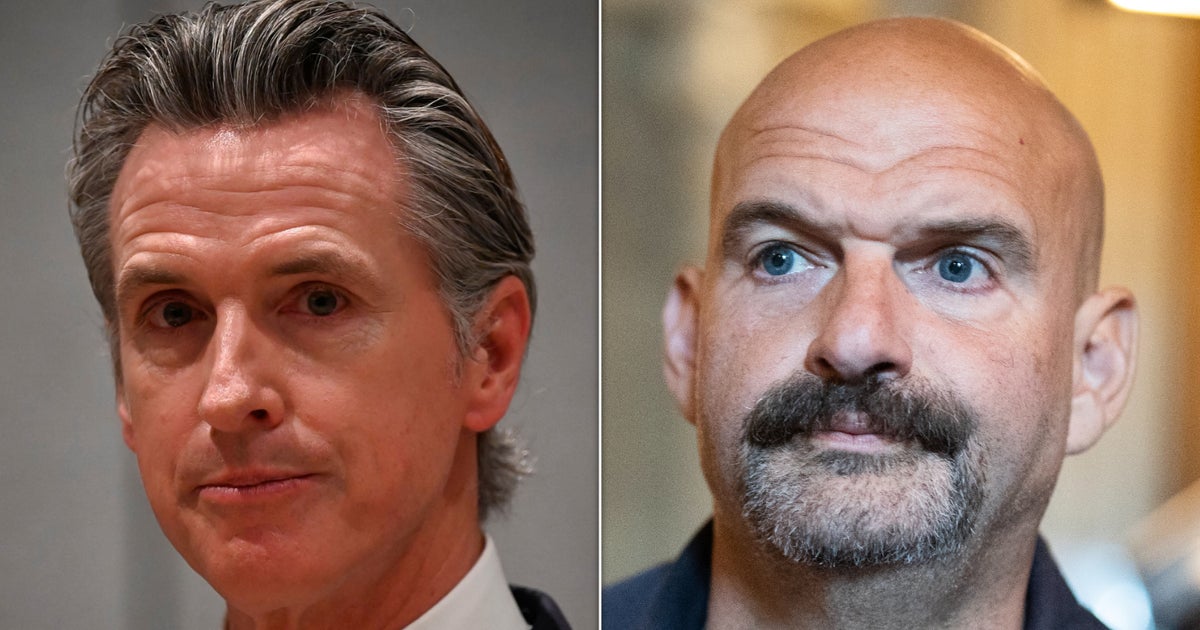 "There are two additional Democrats running for … president right now," Fetterman reportedly told attendees at an Iowa Democratic Party dinner. "One is a congressman from Minnesota, the other one is the governor of California, but only one has the guts to announce it."
Rep. Dean Phillips (D-Minn.) announced a long-shot challenge to Biden last month. Newsom was widely considered a potential Democratic presidential candidate, but he has repeatedly put speculation to rest and thrown his support behind Biden.
Nonetheless, Newsom has been dogged by chatter that he plans to run, if not in 2024, then in 2028. Vivek Ramaswamy, the biotech entrepreneur running for the Republican presidential nomination, made a similar suggestion to Fetterman last month in Iowa.
"The man is running for president doing it and doing it in disguise, doing it with a track record state that is more disastrous by the day," he said.
A spokesperson for Newsom did not immediately return a request for comment.
Several prominent Republicans have also baselessly theorized that Democrats want to secretly replace Biden with Newsom or former first lady Michelle Obama as the nominee. The Biden campaign has dismissed the claims as "blatantly false conspiracy theories."
Newsom stoked chatter about his intentions when he agreed to debate Florida Gov. Ron DeSantis, a Republican presidential candidate, on Fox News later this month. He drew renewed scrutiny after meeting on Oct. 25 with Chinese President Xi Jinping.
Newsom's second term as governor expires in 2027. He told the San Francisco Chronicle last year he has "sub-zero interest" in running for president and believes Vice President Kamala Harris should be the next president after Biden.