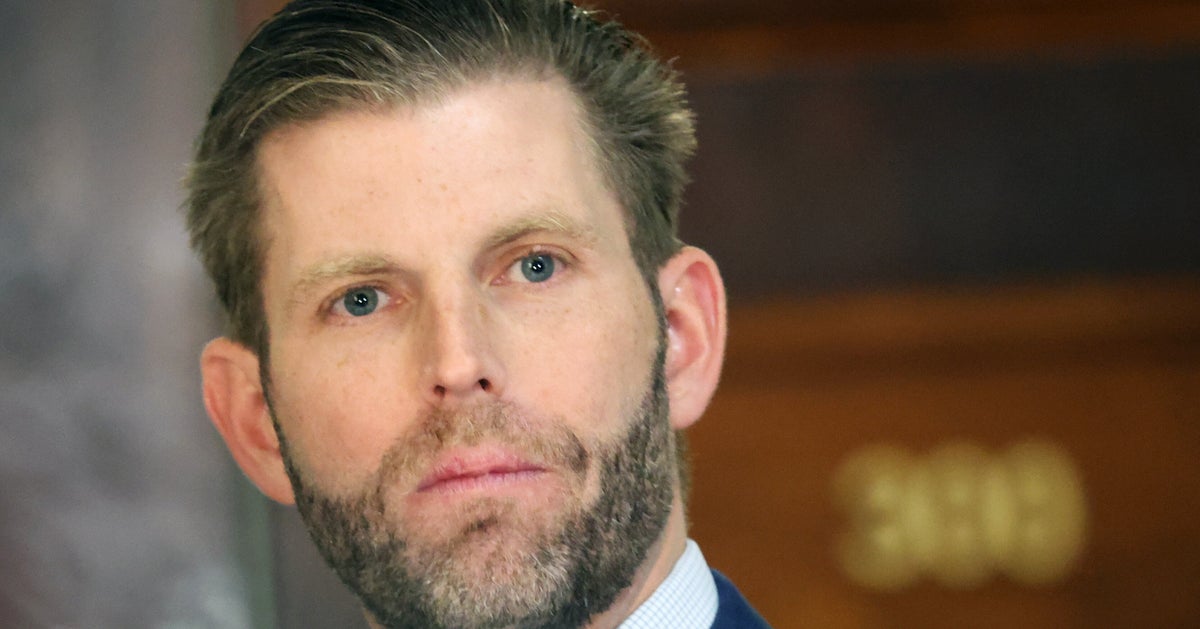 A Newsmax guest received pushback from a host on the right-wing network after he criticized Eric Trump for his behavior outside a New York courtroom.
Speaking to reporters outside his $250 million New York civil fraud trial on Friday, Eric Trump said his family would win the case "because we haven't done a damn thing wrong."
Inside the courtroom, he had testified in Thursday and Friday appearances that he wasn't involved with financial statements that are the focus of the case. He also said he didn't recall being on a video call about his father's financial statement in 2021, even though another executive testified to the contrary.
Randy Zelin, a New York attorney specializing in white-collar criminal defense, told Newsmax on Sunday that Eric Trump's actions were inappropriate.
"Do it in the courtroom," Zelin said in a clip posted by Raw Story. "If you're so sure that you're going to win, if you haven't done a damn thing wrong, then do it in the courtroom."
He said it showed an "abject lack of respect" for the justice system.
"Shut your mouth, keep it out of the media, show a little bit of respect — particularly if your last name you want to be attached to being the most powerful person in the world," he added. "Do it in the courtroom, and stop taking a dump over the system that you want to preside over."
At this point, Newsmax host Michael Grimm pushed back, arguing that prosecutors were out to get Donald Trump.
"They're the ones that started this whole thing and destroyed this system," the former Republican lawmaker said.
"Then vote them out of office," Zelin replied.
Trump, sons Donald Trump Jr. and Eric Trump, and the Trump Organization are being sued by New York's attorney general, who alleges they defrauded banks and insurers for years by inflating their wealth.
The judge presiding over the trial, Arthur Engoron, has fined Donald Trump a total of $15,000 for violating a gag order by attacking court staff. He said his chambers have been inundated with threats since the trial began.
Trump's sons testified in court last week. Donald Trump is expected to testify on Monday, and his daughter Ivanka Trump is scheduled to testify on Wednesday.