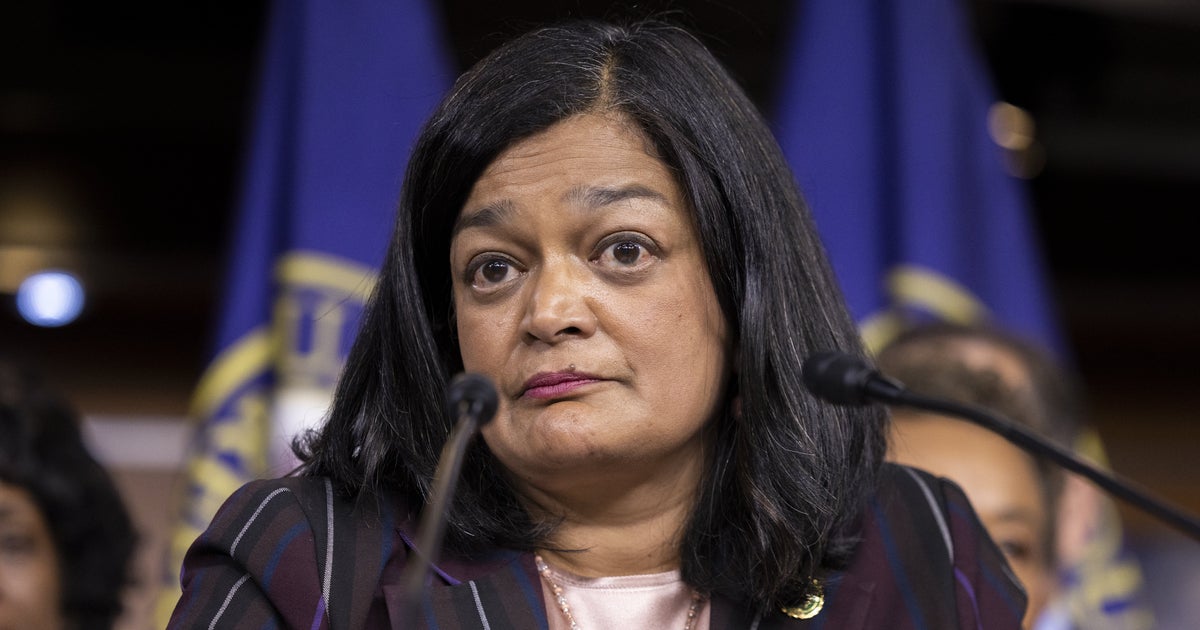 Rep. Pramila Jayapal (D-Wash.) warned of reelection concerns for Joe Biden as a pair of national polls paint a troubling picture for the president's reelection bid in 2024.
In an interview with MSNBC's Jen Psaki, the Congressional Progressive Caucus chair weighed in on Rep. Rashida Tlaib's (D-Mich.) criticism of Biden. Tlaib called for Israel to cease its strikes on Gaza and accused the president of supporting "the genocide of the Palestinian people."
The Washington state Democrat told Psaki that "we have to do everything we can" to reelect Biden, adding that it's important to recognize that we live in a "very divided" country.
"You have said that polls really don't reflect where people are. I agree with you but I will tell you this is the first time, Jen, that I have felt like the 2024 election is in great trouble for the president and for our democratic control, which is essential to moving forward," she said on MSNBC's "Inside."
She continued: "Because these young people ― Muslim Americans, Arab Americans but also young people ― see this conflict as a moral conflict and a moral crisis. And they are not going to be brought back to the table easily if we do not address this."
"Not 'bed-wetting,' but legitimate concern," he added in a post on X, formerly Twitter.
Biden campaign spokesperson Kevin Muñoz brushed off concerns over the poll.
"We'll win in 2024 by putting our heads down and doing the work, not by fretting about a poll," Muñoz said in a statement.