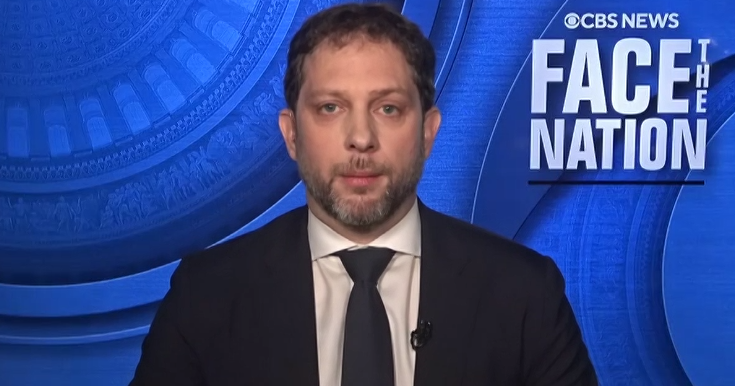 Washington — Hundreds of Americans have been able to leave Gaza in recent days after "intensive negotiations," according to a top national security adviser to President Biden, as fears grow that the conflict between Israel and Hamas could expand. 
"We believe that there are still a number of Americans inside Gaza," deputy national security adviser Jon Finer told "Face the Nation" on Sunday. "But over the last several days, through pretty intensive negotiations with all sides relevant to this conflict, we have been able to get out more than 300 Americans, lawful permanent residents and their family members." 
The U.S. State Department has estimated that around 400 Americans have been trapped in Gaza, which has been pummeled by Israeli airstrikes since the terrorist attack by Hamas militants on Israel on Oct. 7 that left more than 1,400 people dead. 
Border crossings in and out of Gaza have been closed since the attack, trapping those who wished to flee the conflict. In recent days, there have been limited evacuations into Egypt through the Rafah border crossing. 
Finer said negotiations over the release of hostages are happening "quietly behind the scenes" and are taking "longer than any of us would like." More than 200 are believed to be held hostage by Hamas. 
"We continue to believe that there is the possibility of getting a significant number of these hostages released," Finer said. 
The U.S. has called for a humanitarian pause in fighting to secure the release of the hostages, but Israeli Prime Minister Benjamin Netanyahu has said there will be no temporary pause without the release of all hostages. 
"You heard the prime minister of Israel say yesterday that the context in which they would consider a pause would be related to a hostage agreement," Finer said. "We don't obviously have yet hostage agreements. But, again, we're working very hard to get one, and if that were to take place, just being able to move hostages around the battlefield in a way that is safe, get them to a gate leading outside of Gaza would take time and we would want to only be able to do that safely. So we believe a pause would be appropriate in that context." 
Mr. Biden is also facing pressure from his own party regarding civilian casualties and humanitarian concerns as Israel's bombardment progresses. Thousands protested in the nation's capitol over the weekend to push for a cease-fire as the Palestinian death toll rises. 
Finer said the administration is pressing Israel on those issues. Secretary of State Antony Blinken, who is in the Middle East meeting with Israeli and Arab leaders, has stressed that Israel must adhere to the laws of war and protect civilians while increasing humanitarian aid supplies to Gaza. 
"The devastating toll that this has taken on civilians is one that deeply concerns us," Finer said. "One that we raised in a very direct way both publicly — as Secretary Blinken has done, as others have done — and privately and directly with the government of Israel. There are certain responsibilities that any army has in the context of waging a military operation like this and they're widely known. They're related to international humanitarian law and we expect them to be followed."