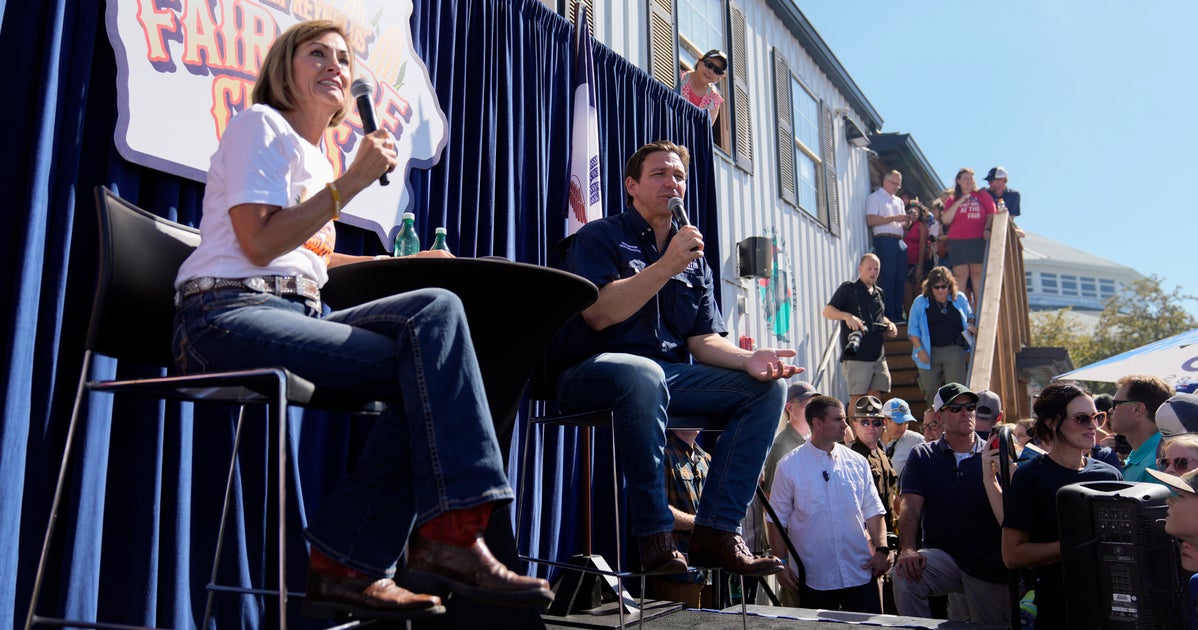 Iowa Gov. Kim Reynolds (R) is expected to endorse Florida Gov. Ron DeSantis for president at a rally Monday, a move that might help DeSantis in a critical early nominating state.
It's also a political risk for Reynolds, who might anger Trump's MAGA base by putting her political stock in DeSantis, a distant second for the nomination.
But Reynolds had offered clues she was leaning toward eventually backing DeSantis, appearing at events with him and helping him campaign across the state ― all while Trump seethed. Trump accused Reynolds of unfairly supporting DeSantis even though Trump had previously backed her for governor, sparking what appeared to be a one-sided feud between Reynolds and Trump.
Trump's campaign released a scathing statement following the NBC report, citing a poll it claims shows that Reynolds' endorsement would make no difference in the race. The campaign also took credit for helping Reynolds become governor in 2018. Representatives for Reynolds and DeSantis did not respond to requests for comment.
"Earlier this year, she promised her constituents that she would remain neutral in the race, yet she has completely gone back on that promise," Trump's campaign wrote. "President Trump is the undisputed leader of the Republican Party and that's why he not only leads every single Iowa poll by significant margins but also beats Crooked Joe Biden in the general."
Trump leads DeSantis in Iowa, nearly 48% to 18%, per FiveThirtyEight. That's slightly better than DeSantis' 14% polling average nationally, but not enough to dramatically change the trajectory of the race two months from the Jan. 15 Iowa caucuses.