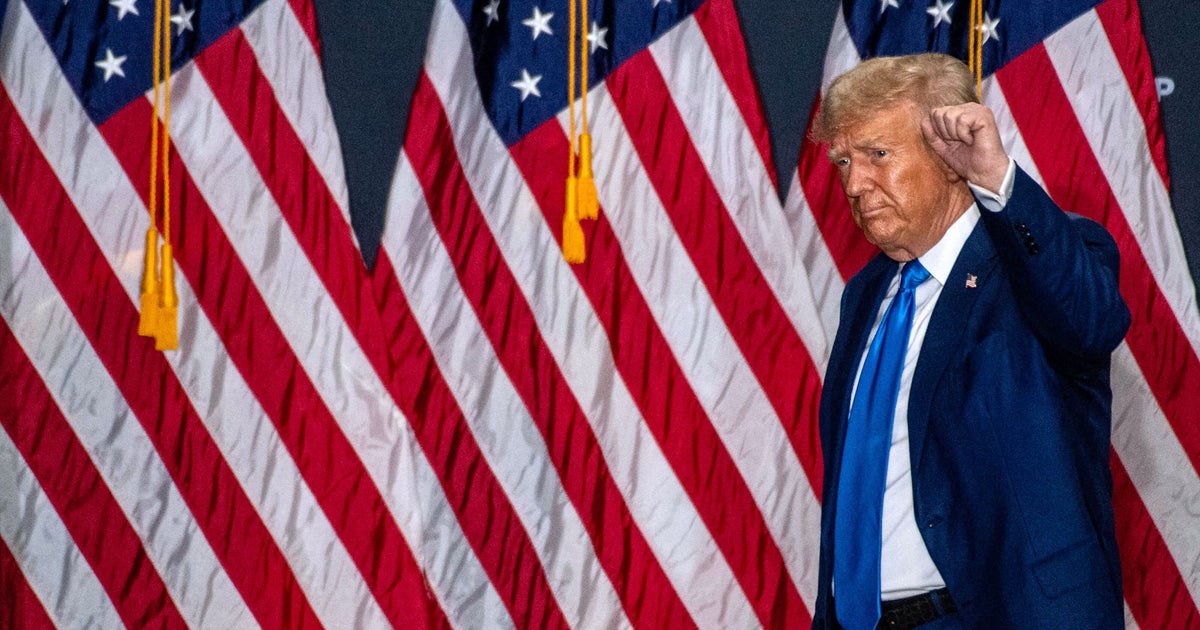 Former President Donald Trump's attorneys filed three separate motions on Monday night to dismiss the federal indictment against him over his effort to remain in power after losing the 2020 presidential election.
Trump's lawyers asked a federal judge to dismiss the four-count indictment on three grounds: constitutional, citing his First Amendment rights; statutory, claiming the indictment does not explain how Trump violated the law; and for "selective and vindictive prosecution."
The final motion accuses "biased prosecutors" of pursuing charges against Trump. His attorneys also filed a fourth motion to strike "inflammatory allegations" from the indictment.
The filings could foreshadow how Trump's attorneys plan to fight the charges leveled against him in court, should the case go to trial. Trump was indicted on four counts earlier this year related to his attempt to stay in office: Conspiracy to defraud the United States, conspiracy to obstruct an official proceeding, obstruction of and attempt to obstruct an official proceeding and conspiracy against rights.
The former president's lawyers had already asked Judge Tanya Chutkan to dismiss the case, claiming earlier this month Trump should be "absolutely immune from prosecution." That filing moved to cast Trump's comments in the lead-up to the Jan. 6, 2021, insurrection at the Capitol as an attempt to "ensure election integrity," comparing his actions to those of George Washington and Abraham Lincoln.
Federal prosecutors were not happy with those attempts, rejecting Trump's claims and saying no defendant, even a former president, is above the law.
"He is subject to the federal criminal laws like more than 330 million other Americans, including members of Congress, federal judges, and everyday citizens," prosecutors wrote last week. "In staking his claim, he purports to draw a parallel between his fraudulent efforts to overturn the results of an election that he lost and the likes of Abraham Lincoln's Gettysburg Address and George Washington's Farewell Address."
"These things are not alike," the filing concluded.
Trump's federal trial on the matter is scheduled to begin in March as the 2024 presidential race begins to ramp up. The former president remains the frontrunner for the GOP nomination, but could be forced to campaign while defending himself against four separate indictments.
He has adamantly rejected all charges against him, going so far as to say this week that he was "never indicted."