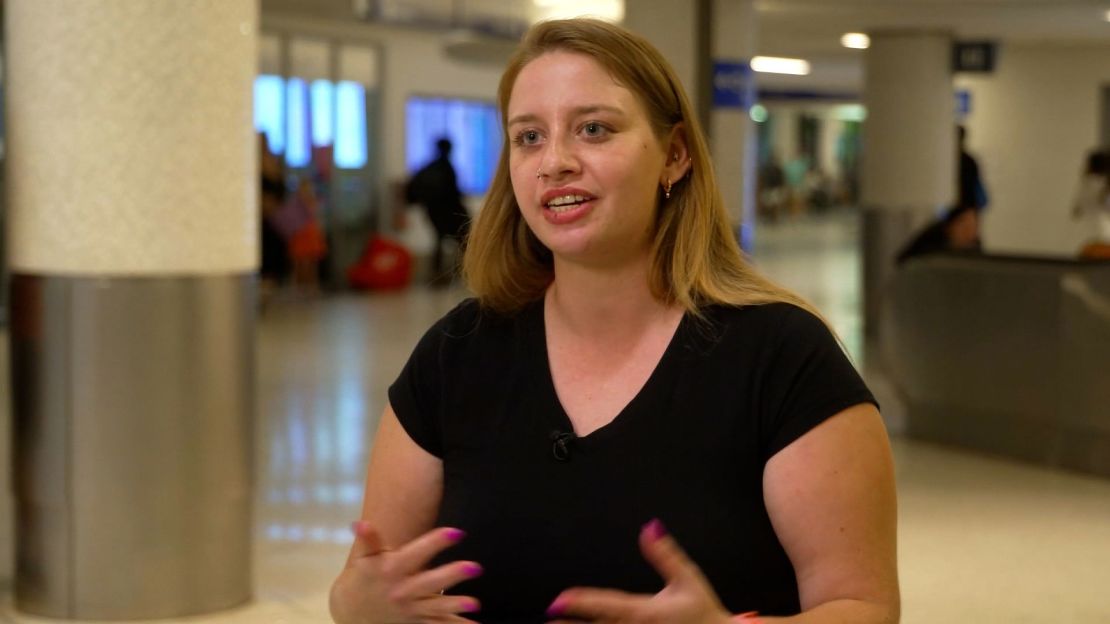 The decision to embark on an uncertain and potentially dangerous journey to Israel wasn't easy for Kineret Levin, a 27-year-old Israeli-American.
Levin left behind her family, a job opportunity and her home in Fredericksburg, Texas, to fly to Israel to volunteer as a medic. After Hamas' surprise attack on Israeli communities on October 7, when Israel Defense Forces say the militant group took about 200 hostages and brutally killed more than 1,400 people, Levin felt going to Israel was a calling.
"It reminded me how I felt on 9/11 when I was a child and that hopelessness and not understanding what was going on," she said. "And I was like, 'never again' and this is really never again."
Levin was born in Los Angeles and traveled to Israel at age 14. She lived in Israel on and off, until retuning to the United States about a year ago. While in Israel, Levin was a medic in the Israel Defense Forces.
She is one of many who decided to fly into a war zone in the middle of a conflict that only shows signs of worsening.
Israeli forces are preparing for a potential ground operation in Gaza in its war against Hamas, amassing huge numbers of troops at the border. Hundreds of Israeli air strikes since October 7 have flattened neighborhoods in Gaza. Hospitals in Gaza have been overwhelmed with casualties and some facilities have scaled back treatments amid electricity and fuel shortages. More than 4,500 Palestinian people have been killed, according to the Hamas-controlled Gaza Ministry of Health.
The US government has pressed Israel to delay its ground operations in Gaza to allow for the release of more hostages and aid into Gaza, according to two sources briefed on the discussions.
Levin landed in Israel on Sunday and said she would spend a day or two with her grandmother before beginning her work as a medic.
"After a week of grief and crying, I've decided that I'm not six years old anymore," Levin said, referring to her age at the time of the September 11 attack. "I'm a full-fledged adult. I'm a nurse, a licensed nurse and I have the capability to come and help."
Challenges getting aid, volunteers and reserve soldiers to Israel

Like Levin, many Israeli-Americans have tried to make their way to Israel to volunteer during the war. She took a commercial flight and was placed as a volunteer with a hospital in Israel through Lion Shirdan's organization, Bulletproof Israel.
According to Shirdan, the CEO of Bulletproof Israel, the organization has helped thousands of passengers to either be placed on flights or change their flights to accommodate travel to Israel. He said the organization did not purchase the tickets directly.
"We've had hundreds of people reach out to us, both reserves looking to get to Israel, medics, volunteers, et. cetera," Shirdan said.
The Los Angeles-based nonprofit Israel Friends says it has transported 1,651 Israeli military reservists – with a mixture of citizenships – to Israel. The newly formed Israel Friends says it arranges chartered flights that have left Los Angeles while Bulletproof Israel has gathered supplies – including medical equipment and protective gear – that it says has been shipped on the flights. Israel Friends says, with the help of other coalition organizations, it has transported over 100 tons of aid to the region, including aid collected by Bulletproof Israel.
Israel Friends has prioritized members of the military as space on their flights is limited. The ability to get on a commercial flight has also been limited, making it even harder for civilians like Levin who want to travel.
"The regular flights are quite difficult to get on, so it's been a challenge," said Shirdan. "Especially given the high costs, usually over $1,000 for a one-way basic economy flight to Israel."
Logistics have been challenging for these organizations, as they came about as a response to the war. Many of the volunteers put their jobs on hold in the United States to focus on ways to help Israel.
"In the beginning, it was a nightmare," Shirdan said. "Now, it's a lot smoother."
Bulletproof Israel and Israel Friends say their aid has gotten positive feedback from those who were able to travel from the US to Israel, with medical equipment and protective gear already being used and reservist volunteers able to rejoin units.
'There is no regret … there is fear'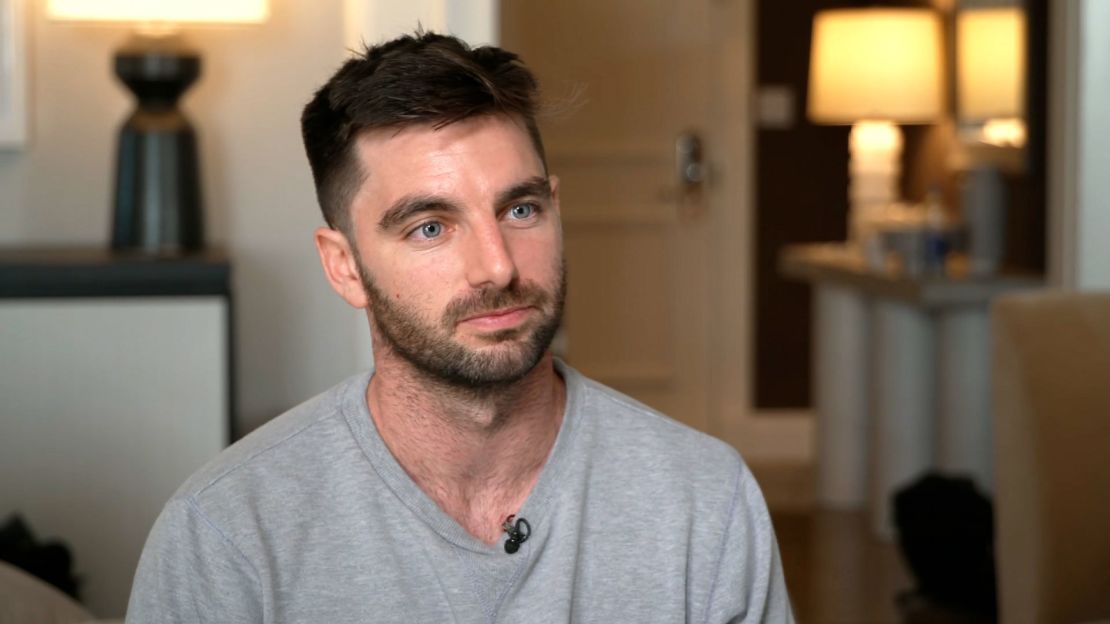 For Levin, returning isn't easy. She said she is not necessarily ready or prepared to see war injuries. But the medic said no matter what, she is sticking through it.
"I've made my peace with whatever happens, I've already made it because as an American, this is my sense of justice," she said. "As a Jewish person, my heart is bleeding, and as an Israeli, I'm ready to give my all."
Dorel Meiri, 28, an Israeli reservist from Los Angeles, decided to travel to Israel after being particularly affected by the Hamas attack on the Nova music festival that left scores dead.
"I think I was just in shock that it didn't make sense to me the things that I was seeing." He jumped on one of the charter flights.
"We're going to fight for our country," Meiri said at the Los Angeles terminal. "We're ready and it's amazing that everyone's ready and you know, I'm just doing my part."
For Levin, fighting doesn't mean being on the front lines. "It also means being in the hospitals and helping and talking to people and children who have gone through the most horrible thing that's happened," she said.
"This is doing my part, and this is my values and who I am as a person and who I am as a nurse and a medical professional."
For Americans wanting to provide humanitarian assistance to the people of Gaza, it's much more difficult. A trickle of international aid is reaching the besieged enclave.
According to Lulu Hammad of Yalla Indivisible, a California-based activist group advocating for Palestinian rights, it is impossible to help in the way they want. And traveling to the area or sending supplies is not an option for them, she said.
"We feel that we are unable to help in the way that we believe we can help and in the way we know we can help," Hammad said. "We are taking to the streets as much as possible, we are sending letters, we are making phone calls, we are raising some funds but we are outmatched."
For Levin, she plans to remain in Israel for a month but understands she may not be able to come back home as planned.
"There is no regret. Regret is not the feeling," the medic said. "There is fear. I think fear is a natural feeling for anyone going into such a scary situation."
She said as long as blood is running through her veins, she will volunteer.
"I'm certain I'll come back."
Correction: An earlier version of this story misspelled Lion Shirdan's first name.
CNN's Stephanie Elam and Jason Kravarik contributed to this report.