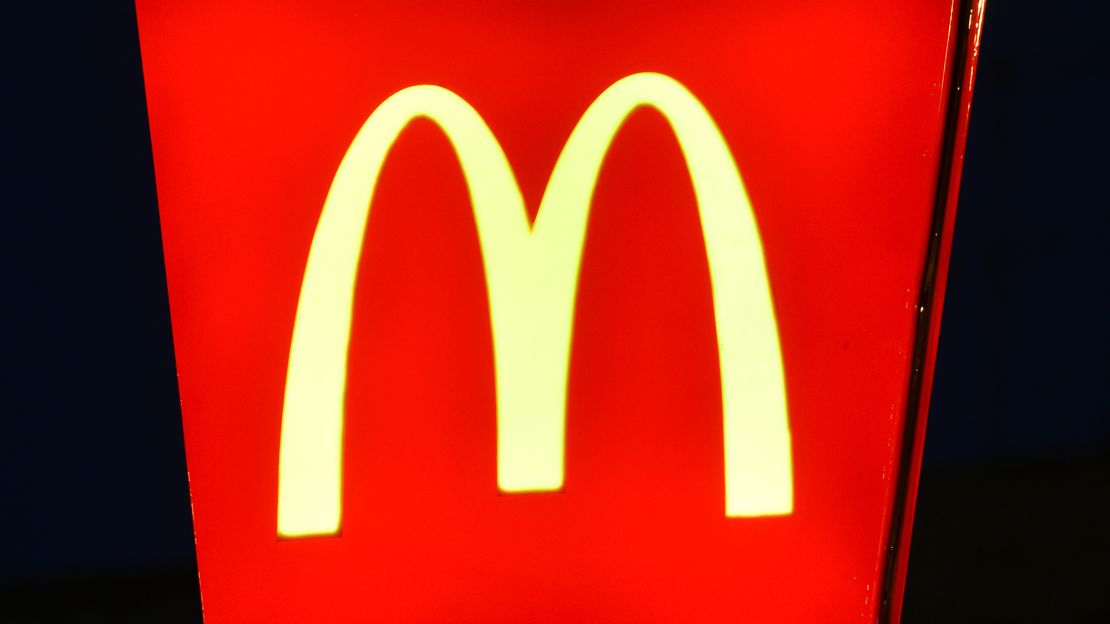 Tensions are playing out at McDonald's locations across the Middle East as the Israel-Hamas war rages on.
In Israel, a local McDonald's operator has been offering discounts to soldiers, security forces and others since Hamas' October 7 assault by militants that killed 1,400 people and captured over 220 hostages, according to Israeli authorities. A handful of hostages have since been released. McDonald's Israel has so far given out 100,000 free meals, according to posts on social media.
Many McDonald's operators in the region quickly distanced themselves from the Israeli operator's actions. Franchise groups in Kuwait, Pakistan and other countries issued statements saying they did not share ownership with the Israeli franchise. And some of those franchises noted they have made financial donations to aid those in Gaza, where more than 5,000 people have been killed since October 7, according to the Palestinian Ministry of Health in Gaza, an organization controlled by Hamas.
At issue is McDonald's franchise model, in which independently owned and operated restaurants make decisions separately from the company. Customers may be unaware of the distinction and believe an action one location takes is always officially sanctioned by the McDonald's corporation, or reflective of the positions of other locations.
The vast majority of McDonald's locations are run by local franchise operators. These operators act in many ways as independent businesses: They set wages and prices and, when they feel appropriate, make statements or donations at their discretion. That approach has helped make McDonald's a global phenomenon, with over 40,000 locations globally, including nearly 27,000 outside of the United States, as of 2022. But it means the company can't dictate how each operator responds in a crisis, for better or worse.
"You're seeing the risk play out right now of that business model," said Andrew Gilman, founder and CEO of CommCore, a consulting group with expertise in crisis communication. "It's less control."
As the public feud plays out in the Middle East, McDonald's corporate hasn't said much about the war.
The company told CNN that it is prioritizing the safety of its franchisees and offering them support, adding that it is making a $1 million donation to be split evenly between the Red Cross and the World Food Program to help those in the region.
How franchising works

When American restaurants expand internationally, they typically rely on local franchise operators because regional business owners are better equipped to deal with local dynamics and appeal to local tastes. In doing so, they also cede some control over the business.
In a franchise model, "brands have control over their brand standards, what they're serving and the quality of the service and all of that," said Michael Seid, managing director of MSA Worldwide which offers franchise advisory services.
"All McDonald's has done is license a system," he said. "That system isn't going to say to a franchisee, 'By the way, we got a conflict in the United States, or there's a conflict in Israel, and we don't want you to do the following.' They don't have that control."
But many customers might not be aware of, or care about, the distinction between local operators and the corporate brand. They might just see McDonald's as McDonald's.
"In normal peaceful times, that brand recognition is what made them attractive," to customers across the globe, Seid said. But now, that uniformity could become a liability.
What's going on with McDonald's in the Middle East

Online, McDonald's operators have made clear that they are independent of each other.
"McDonald's Pakistan is a wholly Pakistani entity owned and managed by SIZA foods," reads a statement posted by McDonald's Pakistan on X, formerly Twitter.
McDonald's Kuwait said in a statement, also posted on X, that "McDonald's Kuwait is a 100% locally owned and operated Kuwaiti company, owned by Al Maousherji Catering Company," which stands "with our brothers and sisters in Palestine, especially in Gaza." The operator said that the local company has made a $250,000 donation to the Kuwait Red Crescent Society "to help with relief efforts in Gaza." McDonald's Pakistan also said it has made a donation to help ease the "tragic humanitarian crisis in Gaza."
Other franchise operators have made similar statements and donations.
Still, there have been calls for boycotts online, as well as reports of vandalism of McDonald's locations in the Arab world.
No matter how clearly franchise operators state their position, "if somebody incites a mob, their store is at risk," Gilman said.
On a corporate level, McDonald's should "watch carefully" how people are reacting to its brand locally and in other markets, to see if customers are drawing conclusions about where it stands. "They have to monitor that," he said.
Staying out of the fray

In some ways, that lack of control may work in McDonald's favor, said Evan Nierman, founder and CEO of Red Banyan, a global crisis communications agency.
"They can credibly say they, as a corporate entity, haven't taken a position one way or another," Nierman said.
Universities in particular are seeing the costs of saying the wrong thing. But not taking a position can also be seen as as making a statement in itself, experts warn.
Nierman suspects that many McDonald's customers might not be paying too much attention either way.
"I think the average McDonald's customer wants to get their fries and McFlurries, and is far less worried about how the brand views a present conflict in the Middle East," he said.