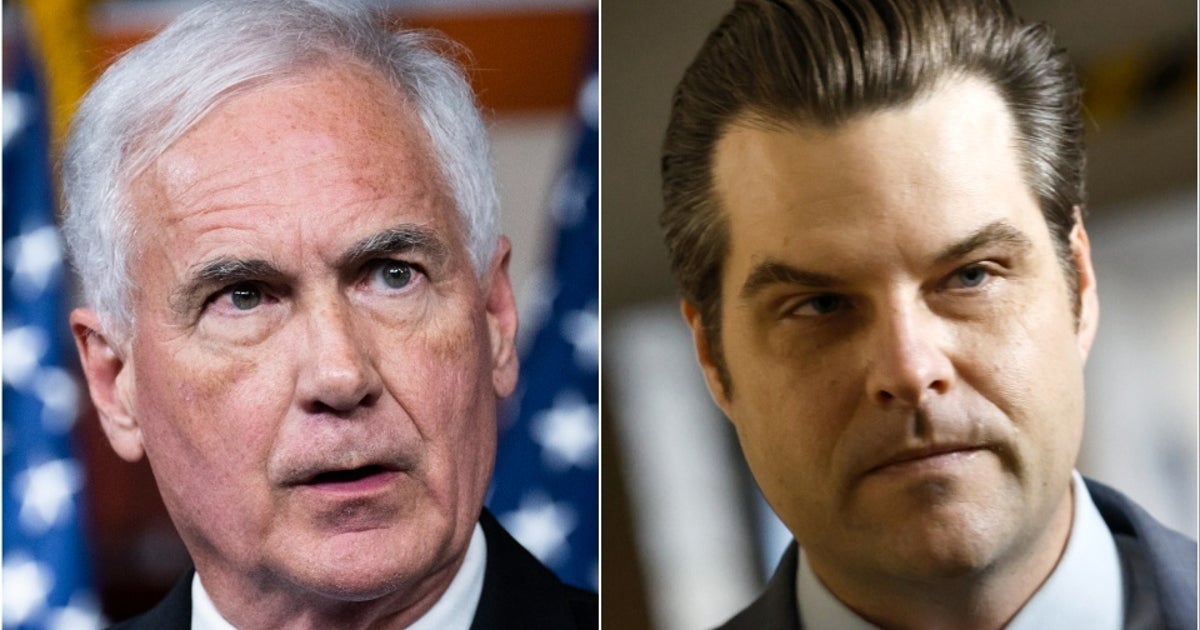 Republican infighting showed no sign of abating over the weekend as Rep. Tom McClintock (R-Calif.) issued a blistering letter to Rep. Matt Gaetz (R-Fla.) and seven others in the conference who voted to oust former House Speaker Kevin McCarthy (R-Calif.).
Those seven lawmakers said they were "prepared to accept censure, suspension, or removal" from the conference if that's what it took to get holdouts against Rep. Jim Jordan's (R-Ohio) speakership to "vote with the team." (Rep. Ken Buck of Colorado, the eighth member of the group that voted to remove McCarthy, was also listed on the letter but said it was a mistake. He opposed Jordan's speakership).
McClintock called out the hypocrisy of his fellow Republicans in a letter on his official letterhead on Saturday.
"Dear Wayward colleagues," McClintock's letter began. "Your letter of October 20, in which you graciously offer to martyr yourselves as long as you can get your way, is perhaps the most selfless act in American history."
"I was certain that our Republican colleagues 'who refuse to vote' with the Republican majority would have been inspired by your stirring example of party discipline and loyalty to 'vote with the team,' as you so eloquently phrased it," he continued.
"We truly don't deserve you," he wrote.
He suggested that his colleagues "plan your martyrdom in the only way that truly matters: to have the wisdom to see the damage you have done to our country and to have the courage to set things right before it is too late."
He said he had included a proposed resolution "that perhaps one of you can offer as we begin the fourth week of national paralysis and as the world burns around us."
He signed off: "Your secret admirer, Tom McClintock."
Attached was a proposed Republican resolution condemning the vote to remove McCarthy and declaring him the nominee, according to Axios reporter Juliegrace Brufke.
Earlier this month, Gaetz filed a motion to oust McCarthy because the latter wouldn't acquiesce to his demands on spending legislation and other issues.
Even though only eight Republicans supported McCarthy's removal, the conference is now forced to elect a new leader. It has since struggled to find a path forward or coalesce around a candidate.
The first nominee, Rep. Steve Scalise (R-La.), stepped down when he failed to garner enough support.
Jordan did so too on Friday after losing three House floor votes by increasingly poor margins. McClintock voted for Jordan on all three ballots.
Republicans are now back to the drawing board amid a crisis in the Middle East and a looming deadline to pass legislation to keep the government open.