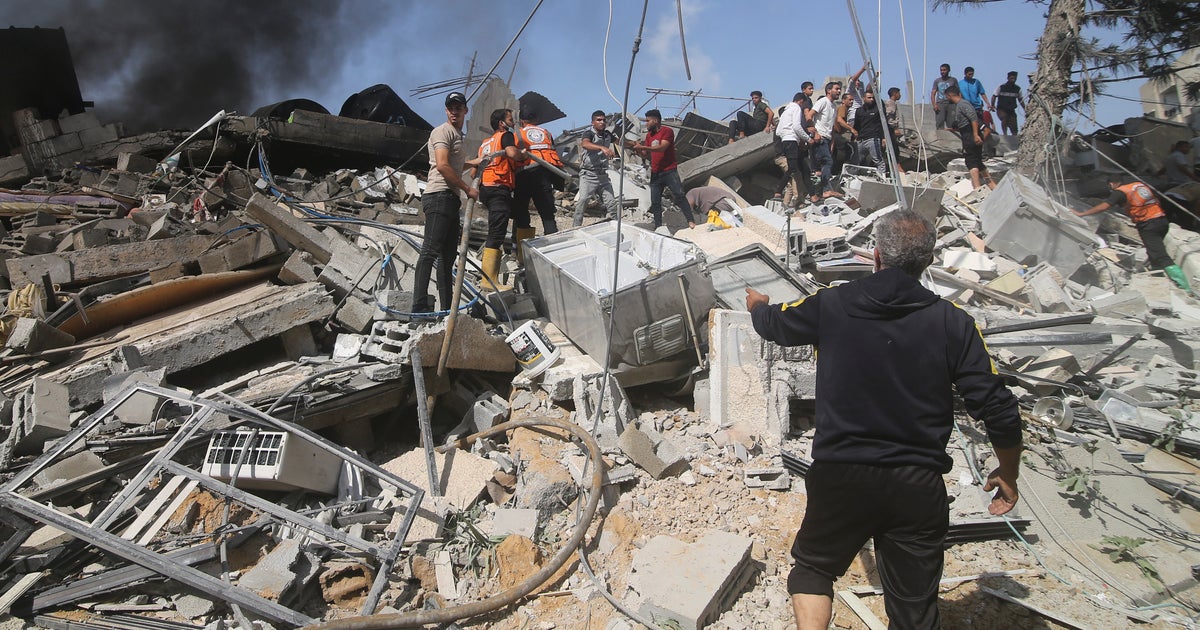 Secretary of State Antony Blinken said Sunday that Israel "cannot go back to the status quo" with the Hamas militant group in charge of Gaza following the brutal attack it launched against Israel on Oct. 7.
Israelis "moved out of Gaza unilaterally, unconditionally, a couple of decades ago, but they can't be in a position where they're constantly at the threat of the most horrific terrorist attacks coming from Gaza," Blinken said. "So, something needs to be found that ensures that Hamas can't do this again."
Israeli Defense Minister Yoav Gallant told officials on Friday that once Hamas is defeated, the goal "will be the creation of a new security regime in the Gaza Strip, the removal of Israel's responsibility for day-to-day life in the Gaza Strip, and the creation of a new security reality for the citizens of Israel and the residents of the [area surrounding Gaza]."
However, Gallant did not provide any details on how that would be implemented if Hamas was eliminated.
Israel continued to strike targets in Gaza on Monday after it allowed in a small convoy of aid into the besieged territory, which relief workers said falls short of the level of support needed to respond to a humanitarian crisis of this scale.
So far, over 1,400 Israelis have been killed, according to the government, while the Hamas-run Health Ministry said the conflict has resulted in the death of more than 4,600 people in Gaza.
Israel, meanwhile, is preparing for a widely expected ground offensive there in its effort to eliminate Hamas.
He added it is important "to address the underlying causes of instability here," saying the idea of a two-state solution for Israel and the Palestinians is something the U.S. has been pushing for all along.
Meanwhile, President Joe Biden on Sunday convened a call with Canadian Prime Minister Justin Trudeau, French President Emmanuel Macron, German Chancellor Olaf Scholz, Italian Prime Minister Giorgia Meloni, and U.K. Prime Minister Rishi Sunak to discuss the ongoing war.
"The leaders committed to continue close diplomatic coordination, including with key partners in the region, to prevent the conflict from spreading, preserve stability in the Middle East, and work toward a political solution and durable peace," they said in a statement.