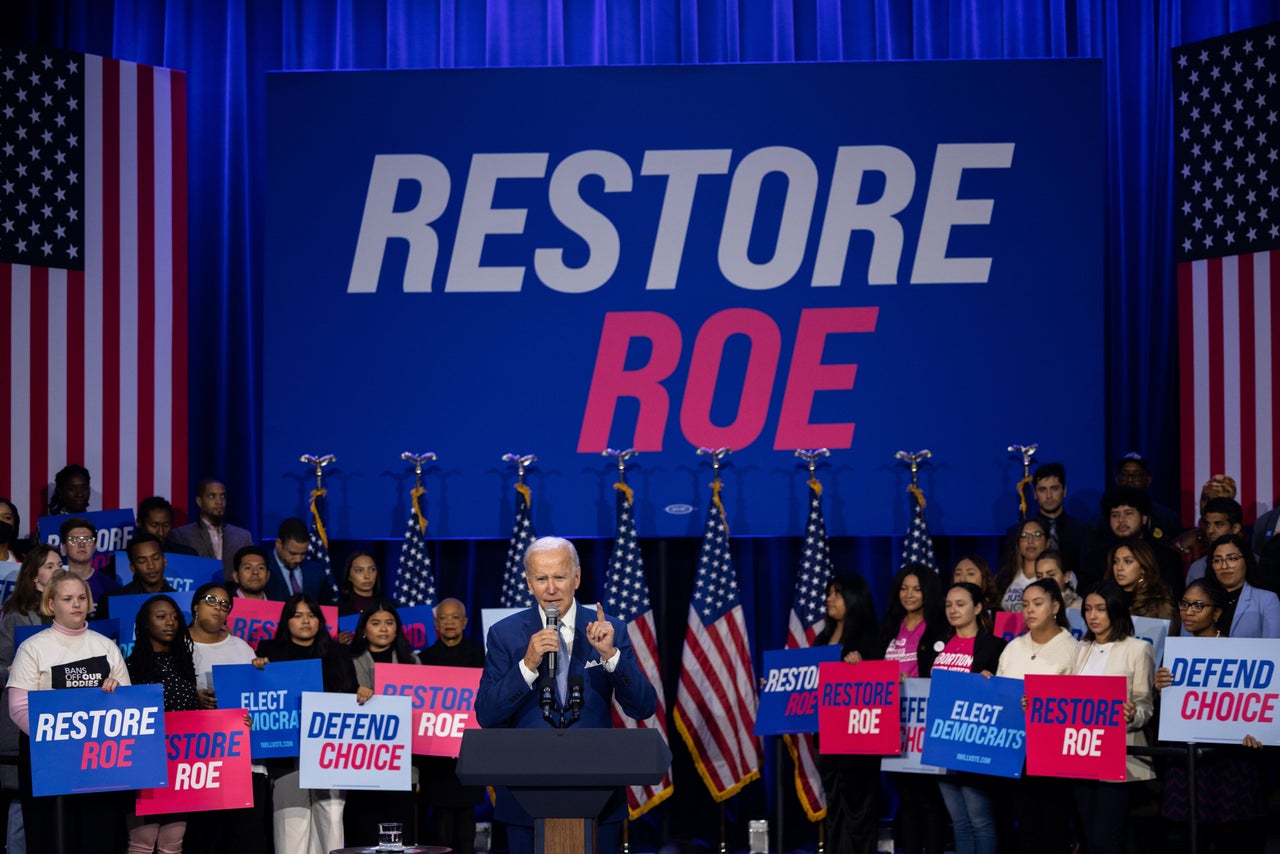 The end of national abortion rights threw a wrench in Republican plans for a "red wave" in the midterm elections by turning the fresh horror of a woman or girl denied medical care due to the abortion bans enacted in the wake of Dobbs. The most recent story is about a Washington, D.C., woman who nearly died after a hospital in Ohio, which bans abortions at around six weeks of pregnancy, refused to treat her miscarriage and sent her home, where she almost bled out in a bathtub. These stories will not stop.
Nor will efforts to impose more stringent and punitive abortion bans. From its founding, the anti-abortion movement has had one goal: banning abortion nationwide. Anti-abortion groups like Right to Life and Susan B. Anthony Pro-Life America are promoting Tennessee's extremely punitive abortion ban as a model for other states and the nation, according to ProPublica.
The 2024 GOP presidential primary will also put the issue front and center as anti-abortion groups have already made support for a nationwide abortion ban a litmus test for their support.
"In this new Dobbs era, some in the GOP have suggested this is an issue solely for the states to decide and that Congress and the president have no role," Susan B. Anthony Pro-Life America said in a press release following Trump's announcement of his third bid for the White House on Tuesday. "This amounts to a death sentence to unborn babies in blue states that allow abortion on demand until birth, such as California, Illinois and New York. It is an unacceptable position for any 2024 GOP presidential contender to hold."
Even if Republicans wanted to sweep their support for an unpopular abortion ban under the rug, Democrats would not let them. Calling Trump a "failure as a president," Democratic National Committee Chair Jamie Harrison said in a statement after Trump's announcement that "Democrats stand ready to remind Americans what Trump brought America," including "the right-wing Supreme Court that overturned Roe and paved the way for extreme Republicans across the country to criminalize abortion."
Abortion rights groups and Democratic politicians are also likely to look at their success in ballot measure campaigns in California, Kansas, Kentucky, Michigan, Montana and Vermont in 2022 as a way to spur turnout in 2024 and beyond. States that allow ballot measures include those where Democrats will be defending their Senate majority in 2024, including Arizona, Montana, Nevada and Ohio.
The political fallout from Dobbs is just getting started. Just as the anti-abortion forces that came together following Roe did not solely affect the elections immediately following the decision, the forces fighting back against Dobbs will continue to alter the political landscape as they seek to reclaim the right that the court's conservatives stripped from them.